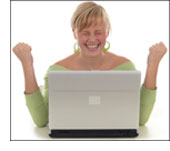 Founded in 2005 by Linda Claire Puig to ease the pressure for those who don't have time to write articles—or don't like to—Ready2Go Articles is a premiere content service for coaches, consultants, mental health professionals, speakers and other solo-entrepreneurs who want to more easily connect with their audience and grow their businesses. (A wide variety of other small business also find valuable, time-saving, done-for-you articles here.)
The articles on this site, written by Linda and a small pool of professional writers she hand-selects, are available for you to use as your own. For more details on this license and other questions about the service, you may consult our FAQ page here.
To utilize this service, simply select the package that's right for you (12 or 24 articles, each with full-pay or 4-pay options) and complete the purchase. Upon completion, you will receive an automatic email with a personal code generated just for you that allows you to go into the site and redeem your articles—either all at once or one at a time whenever you like.
Who We Are

LINDA CLAIRE PUIG is a newsletter marketing expert and an award-winning writer since 1983. A former newspaper and magazine journalist, Linda's articles have appeared in newspapers, magazines and newsletters throughout the world. She has produced newsletters for small businesses and professionals since 1990, and continues to do so through her Ready2GoEzines.com and Ready2GoBrochures.com services.
In addition, Linda teaches service-based business owners how to attract buckets of ideal prospects, nurture those relationships through high-value newsletters and strategically use these newsletters to get more clients, fill more programs and make more money. Her flagship program is the 6-Figure Newsletter Secrets Virtual Intensive.
Linda adores traveling, is crazy about her dog and her son, and she loves performing on stage.
---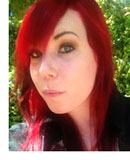 ELIZABETH DEVRIES is our web technology rockstar. She brings with her an eye for web design, editing and fun. She manages all of our web and technology needs and somehow makes the daunting process of creating webpages and product funnels feel seamless and fun!
Besides working full-time she is mother to two boys, an adventurous 6-year old and an adorable baby boy. Elizabeth is also pursuing her B.S. in Computer Science to achieve her dream of becoming a programmer.
---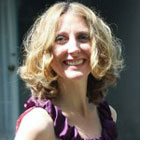 GRETCHEN KEHAN coordinates all marketing events, supervises interns and manages affiliate relationships. (If you would like to be an affiliate for Ready2Go Articles, send Gretchen an email.)
She's brought us her experience in systems and processes from E-Myth Worldwide, an international business coaching company, where she managed events, created virtual training programs for small business owners, and developed key marketing and internal processes.
A Pennsylvania native (and Penn State grad), Gretchen loves connecting people with their entrepreneurial passion and helping them create a business that supports their life. In her free time, you'll find her playing, dancing and singing with her two young daughters and photography is a passion she's re-discovering.
---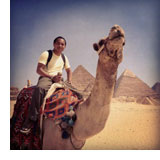 CHARVI MAGDAONG is a former Floridian who's made Brooklyn his home for the past 7 years and recently completed his MFA in Web Design & New Media from the Academy of Art University is our Newsletter Production Specialist taking care of all of our Ready2Go Ezine clients now. (Like Linda, his first degree is in journalism.) We are grateful for his strategic perspective, attention to detail and focus on the user experience.
Charvi has worked as a web editor and producer for numerous sites, including NCAA.com, The Daily Beast, and Bookish.com. He is a fellow traveler-at-heart and has been to 6 out of 7 continents so far. His mission is to visit as many countries as possible.
---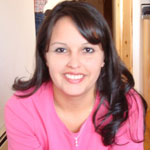 JEANETTE ORTEGA is our Client Concierge who takes wonderful care of all of our clients. She has a Bachelor of Science in Applied Management and brings over 10 years of experience in administrative support and bookkeeping. Jeanette's warm personality and attention to details and logistics makes her your ideal client advocate on our team!
Jeanette loves spending her free time camping, snowboarding, mothering her two young children and decorating cakes and crocheting. She is passionate about teaching other mothers how to become a Virtual Assistant and start their own businesses.
708 Gravenstein Hwy North, #268, Sebastopol, CA 95472 | Toll-Free Phone & Fax: 866-200-6945
©2019 Claire Communications. All rights reserved.