Anger / Conflict
Below are the articles in the Anger / Conflict category. Each article title is followed by a brief summary introduction to the content. Click "Read Excerpt" for a more comprehensive review. Click "Add to Package" to buy or redeem the article.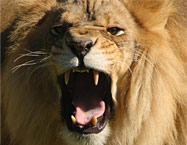 Befriending Anger
Anger is the unannounced visitor that keeps dropping by, again and again. Some people hide, hoping this troublesome guest will go away. Others let it take over, turning their homes into a nightly rage-fest. Thankfully, there is an alternative.
Confidence and Self-Respect Through Conflict
Most people would rather go to the dentist for a root canal than confront a colleague with something that bothers them. But conflict doesn't have to be a negative experience.
Conflict: How to Make It a Creative—Not Destructive—Force
Turn conflict into an opportunity for growth, intimacy, and freedom from fear.
Do You Fight Fairly?
If we learn to fight fairly, conflict can actually serve us; guidelines on how to do that.
Embracing Conflict
Facing conflict, and emerging from the other side of it, can boost one's self-esteem as well as deepen one's relationships.
How to Keep Your Cool in the Summertime
For all the talk about summertime and the living being easy, it may not be as easy as it seems.
NEW!

How Well Do You Express Anger?

A quiz that explores effective ways to safely release and express anger and how well you do with that.
How Well Do You Handle Conflict?
A person's approach to conflict resolution can make life easier or tougher. This questionnaire reveals how one responds in conflict situations.
How Well Do You Handle Workplace Conflict?
Like taxes, conflict in the workplace is inevitable. That isn't all bad. Handling conflict well leads to many benefits.
How Well Do You Manage Anger?
Anger can lead to destruction or construction. It's all in how one handles it.
One-Liners to Avoid in an Argument
They slice and dice, cutting wounds not easily healed by pacifying words. They inflame like a lit match near gasoline. They suck the life out of all that they touch. What are they?
Stopping Verbal Abuse in Its Tracks
Sarah's husband yells at her for muting a commercial then greets her apology with more yelling and bizarre accusations. What's going on there?
Test Your Temper
How does one determine if anger is a problem? And if it is, what can one do about it? The quiz will help.